Ditch commercial greeting cards and save £££s for yourself, reduce paper waste, and help good causes. 
The idea behind DontSendMeACard is to give the cost equivalent of what you would have spent on printed greeting cards and stamps and send e-cards instead.

But our charities are happy to receive your donations even if it's a bit less than you would have spent on cards.
‍
For example if you regularly spend £4 on a birthday card, and now 95p on a 1st class stamp (yep!)... let's call it a fiver. That really adds up over time.

If you gave a little less – for example £3 instead to charity – and sent an e-card you'd be saving yourself £2 each time, saving the planet by reducing paper and delivery fuel, and helping charities small or large that rely on donations.
‍
Charities really do need new ways of receiving income and DontSendMeACard doesn't cost you anything as you would have spent the money on cards and stamps anyway. What we're proposing here in this crunch time will actually save you cash and trips to the shops.

It's a tough time, but don't let that stop you making loved ones feel special!

The DontSendMeACard Team
--

Read on to find out how you can use DSMAC to save yourself some money and help charities you care about...

1. Choose an occasion
On DontSendMeACard.com select an occasion that you wish to send an e-card for.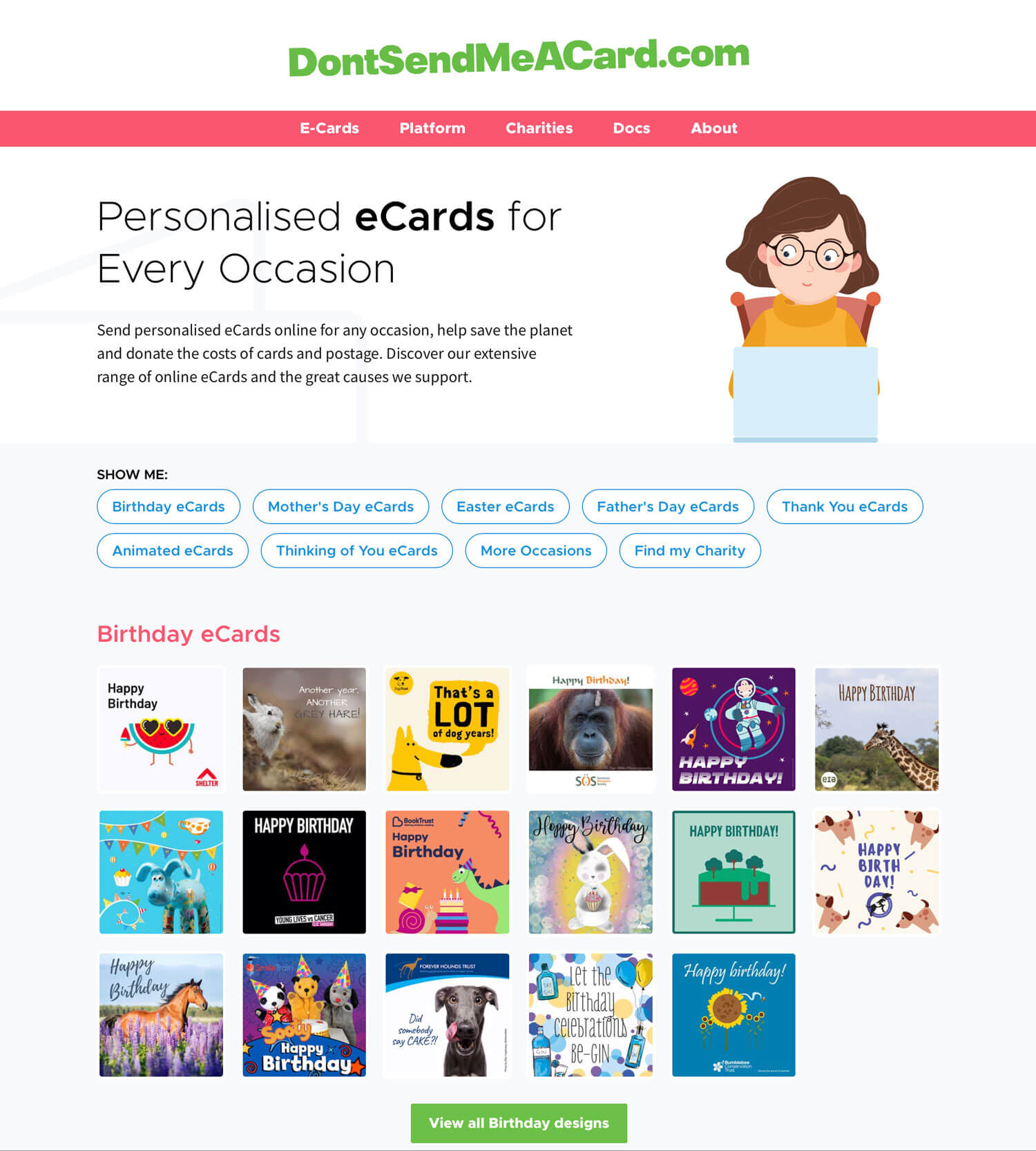 2. Donate the cost of cards
Then compose your e-card and donate what you would have spent on paper cards.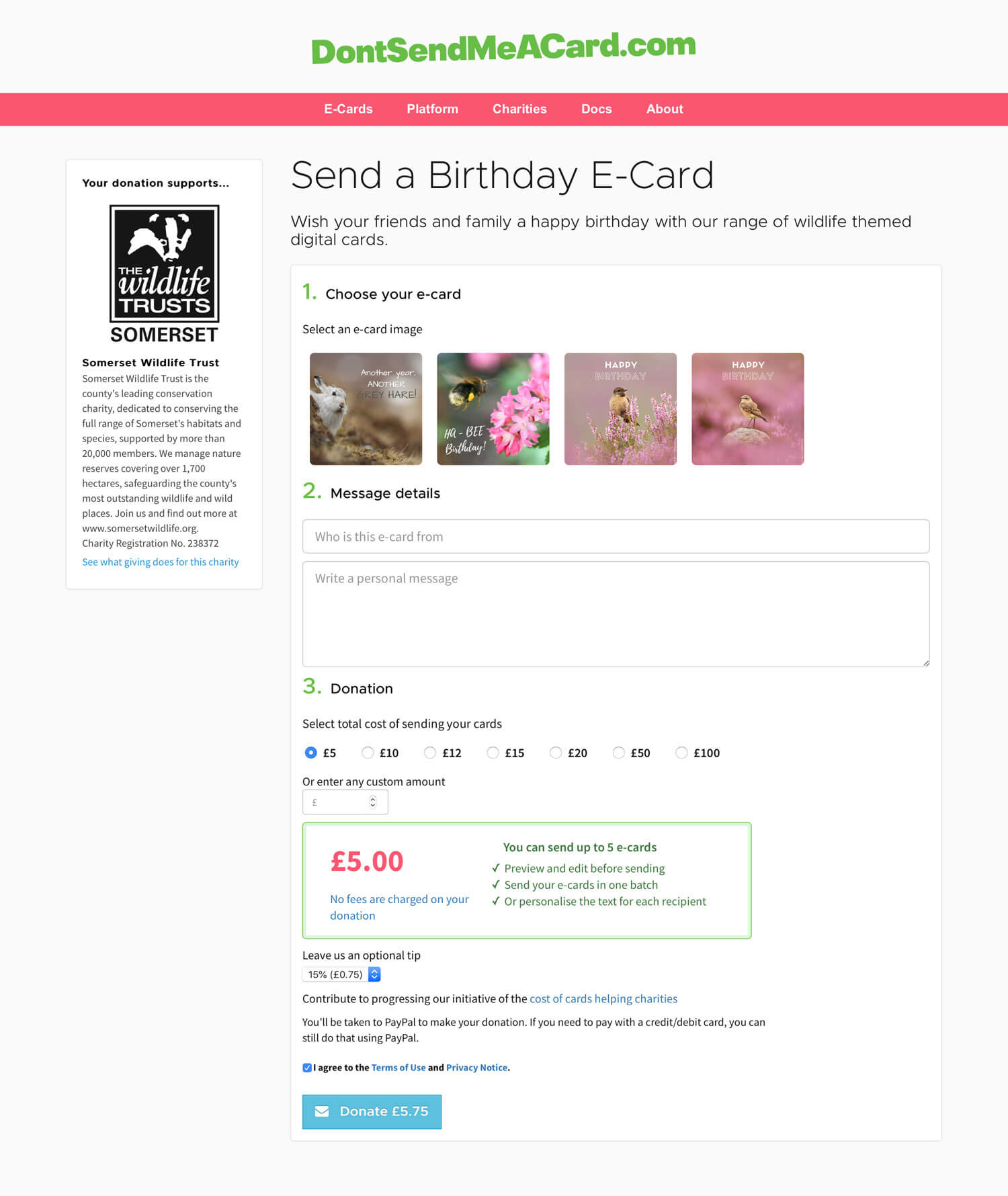 3. Send your e-card
After donating you can then send or schedule your e-card to your recipients.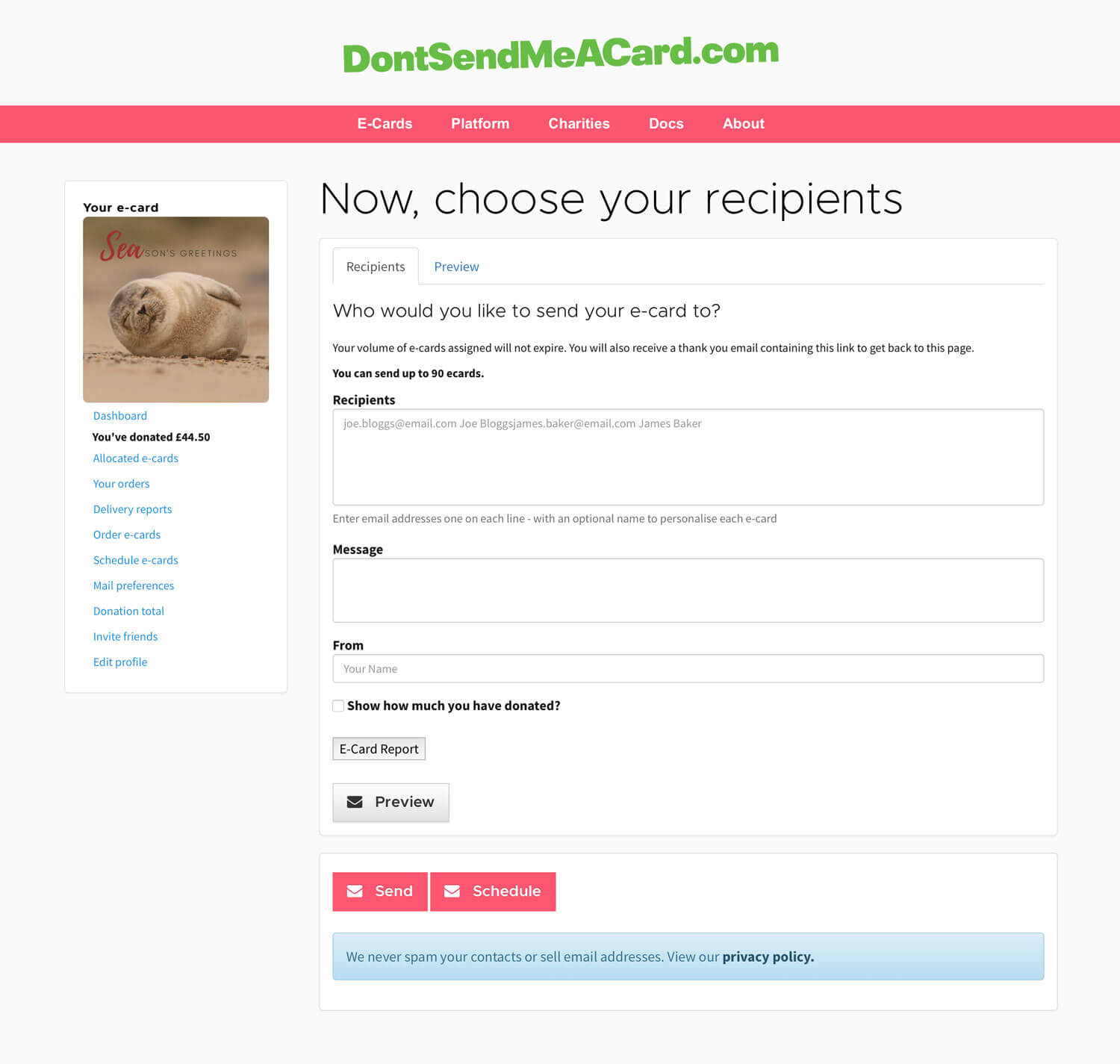 4. Keep track of the good you're doing
In your account you can see how much in total you've given and the carbon saved.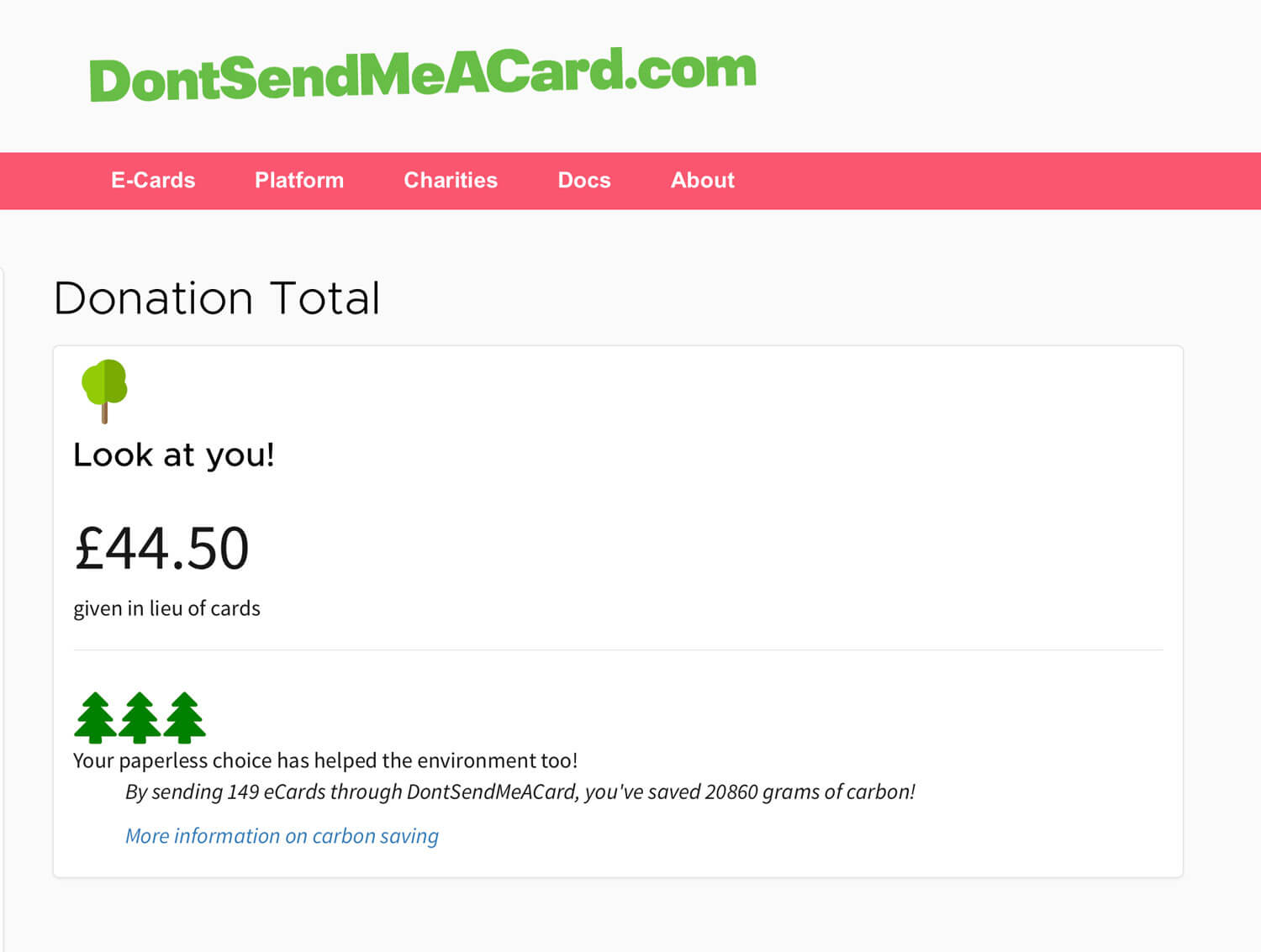 Sound good?
If you'd like to find out more about our initiative or give DSMAC a spin for yourself next time you need to mark a special occasion, please follow the links below:

• DontSendMeACard homepage
• Our project timeline
• Carbon infographic
• Which charities you can support

Posted by DontSendMeACard Team, April 2022