You can now share your e-cards directly to WhatsApp and Facebook Messenger from within the DontSendMeACard user interface!
You can also now upload your own photo to be included in your e-card and make it even more personal. 

How sharing works
1. Compose your e-card message, and choose a photo to be included (optional):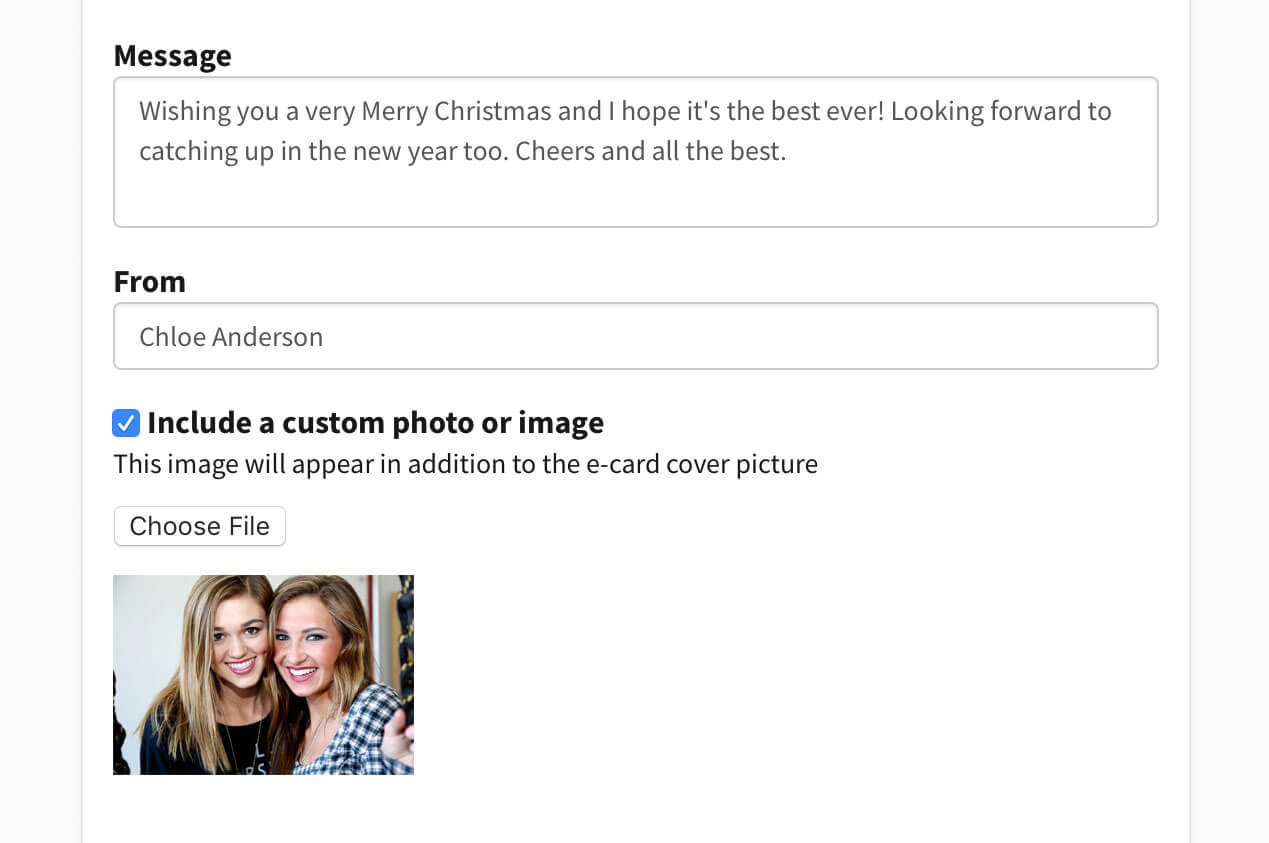 2. Then click the Share button: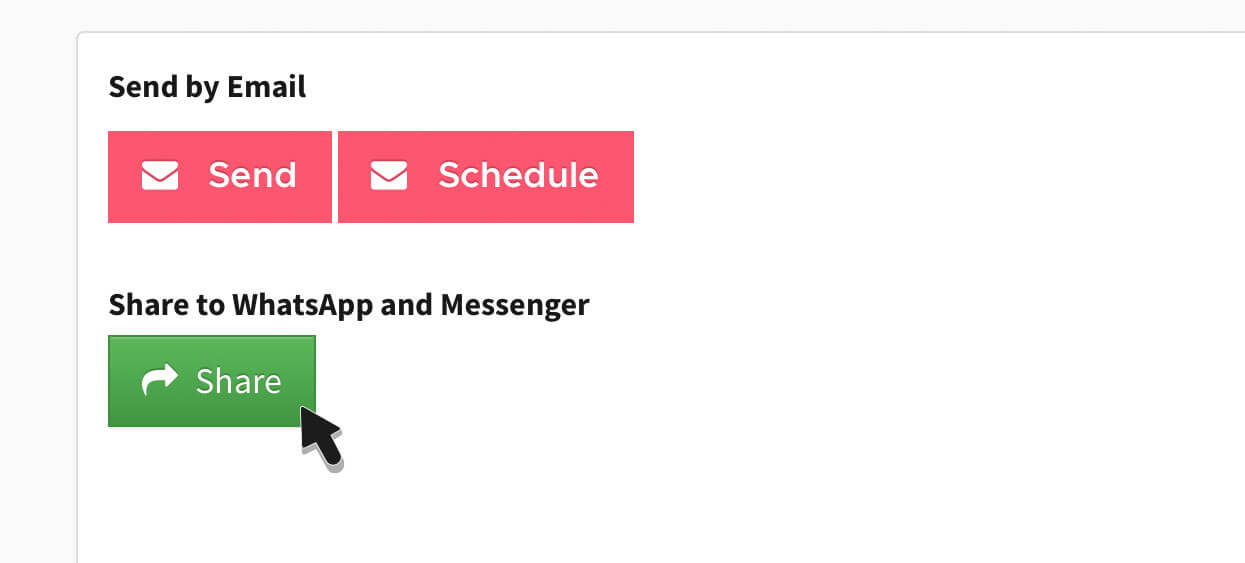 3. Your unique share URL is generated. You can now click on the WhatsApp or Messenger icons to go straight to the app:


4. Preview the post before sharing it, which displays your e-card image and a snippet of your message: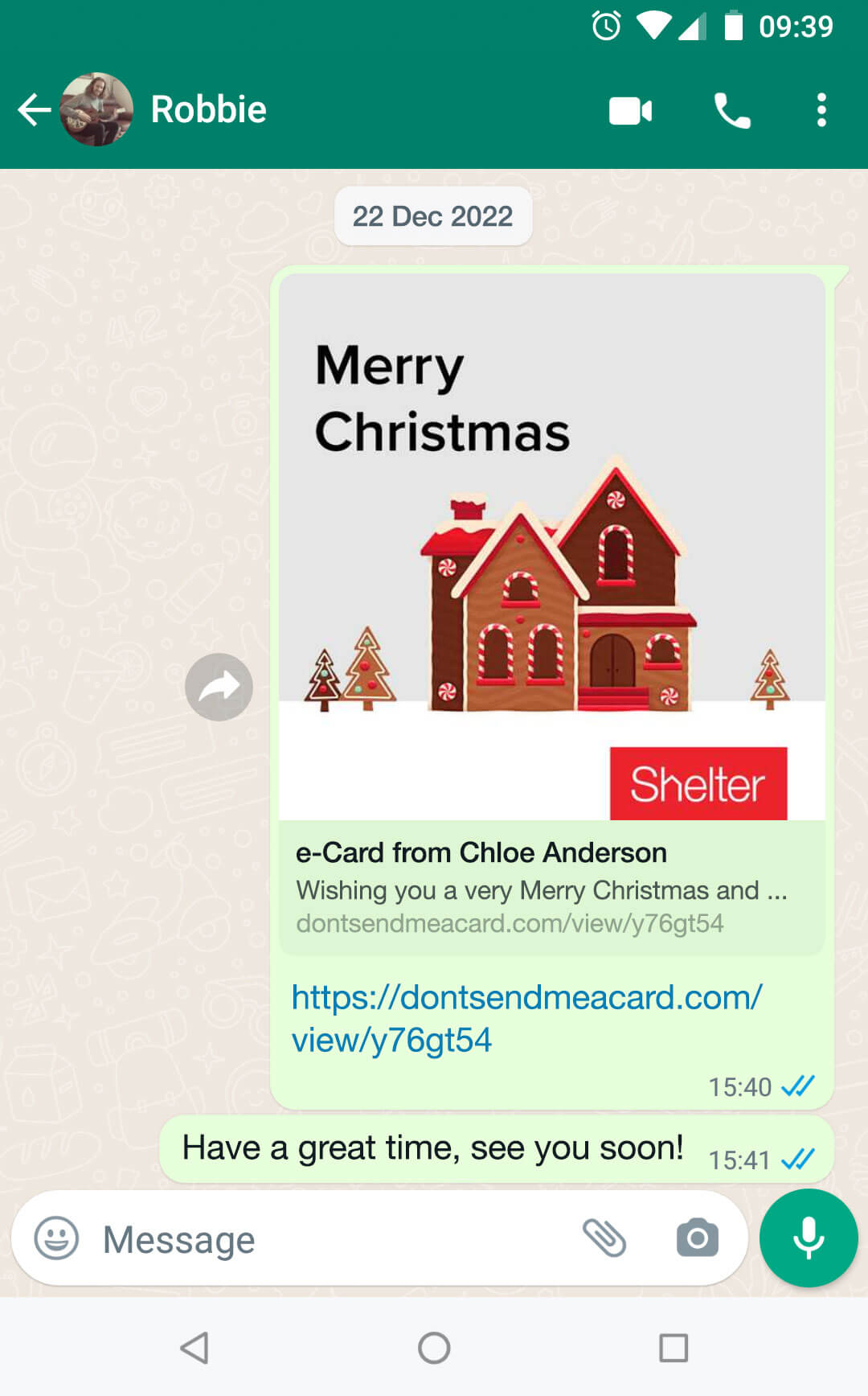 5. Recipients can then click to view the full online version, read your message and see your photo if you uploaded one: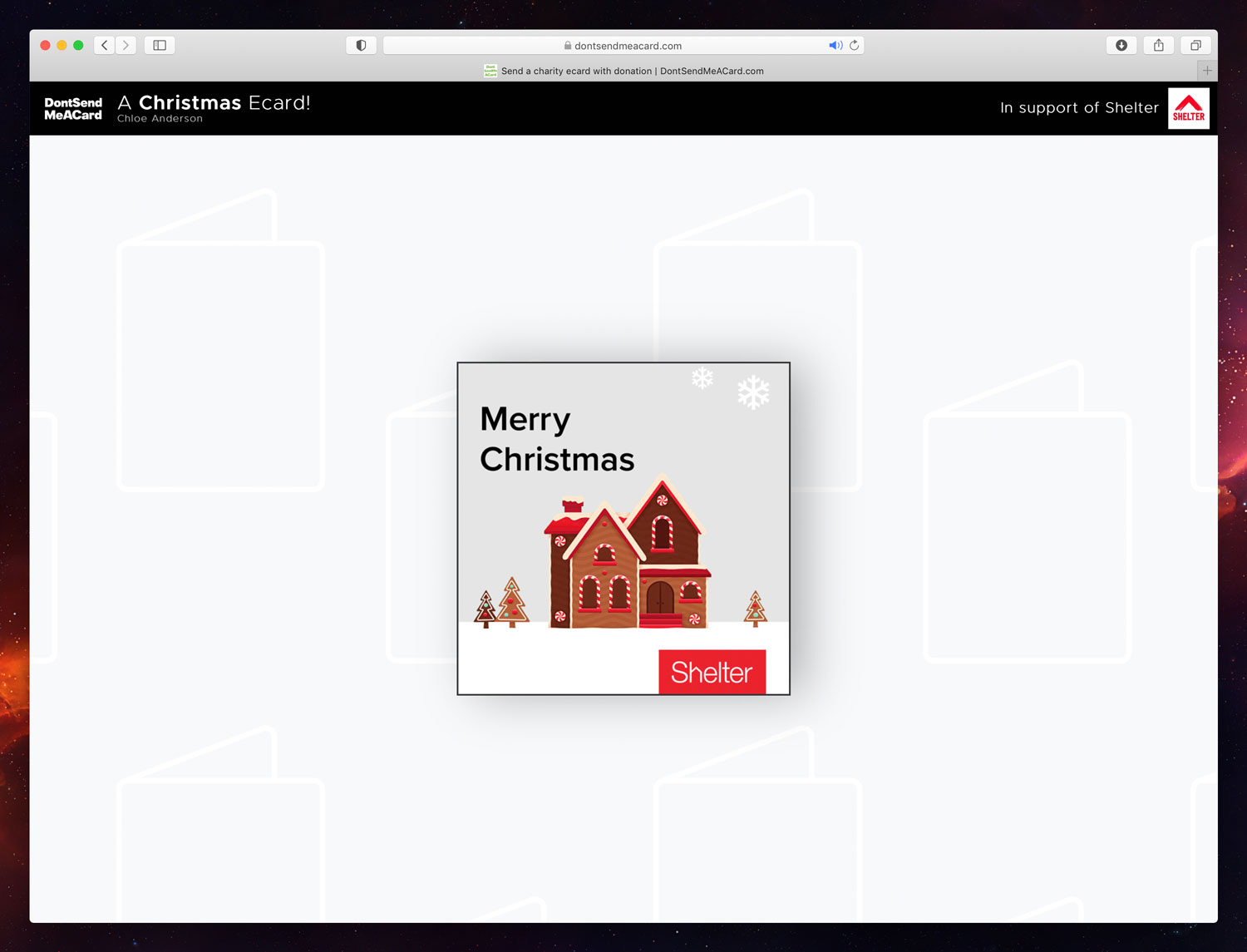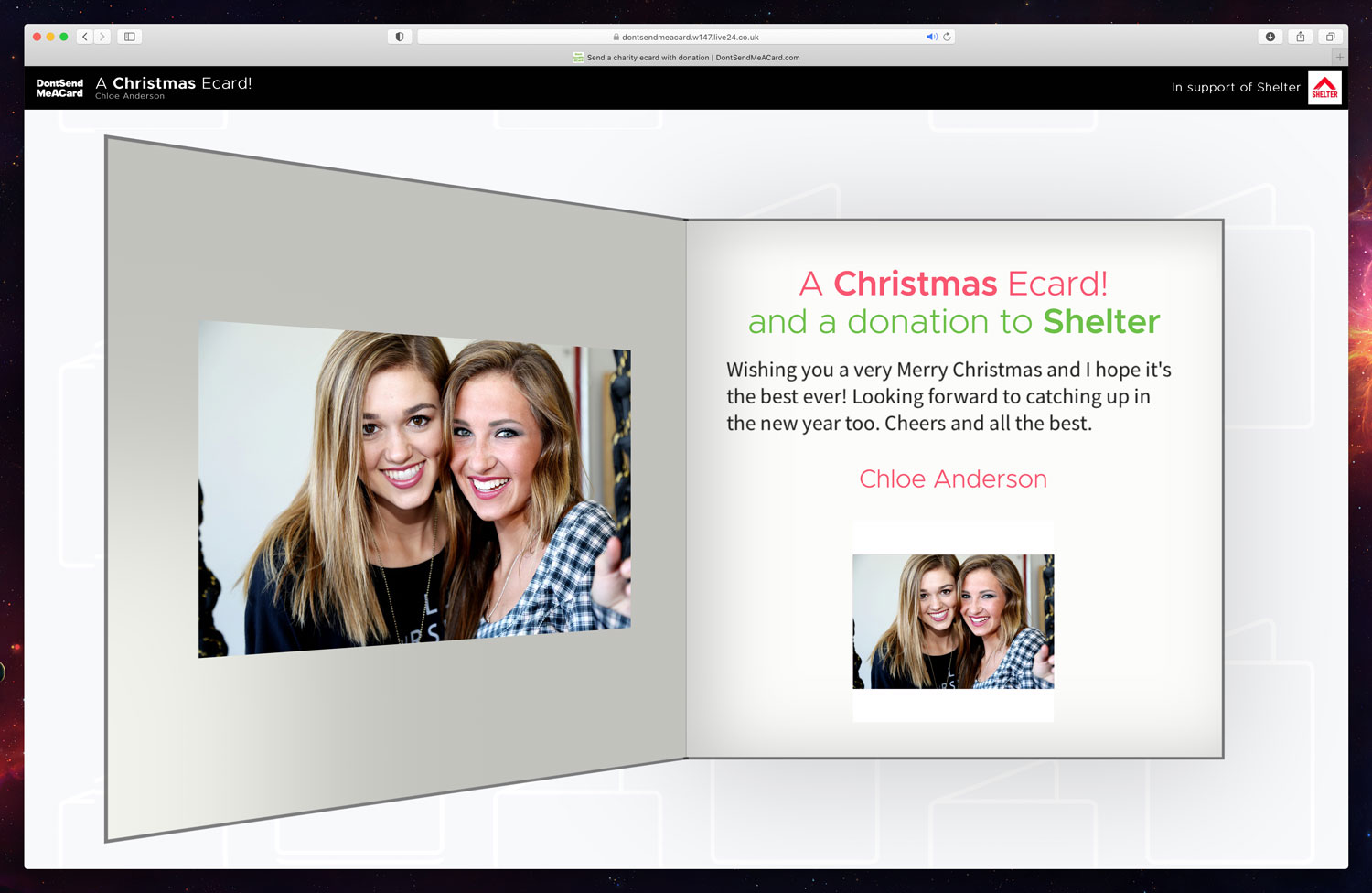 6. After you've successfully created your share link, you can click 'Manage Shares'. This will take you to your e-card report where you can view a history of your shares.


How volumes work
Every e-card URL generated to send via WhatsApp or Messenger, uses x1 of your assigned volume.

When you donate the cost of cards on DontSendMeACard you are assigned a volume of either x5 or x100 e-cards to send. Find out more about volumes ↗.

Deleting a share and starting again
You have 24 hours to delete a share that you created. This allows you to view the share, and if you want to make changes to the message or photo included, you have the opportunity to delete it and restart.

When you delete the share we re-instate the x1 e-card volume used so you aren't out of credits making edits (that last bit wasn't supposed to rhyme...).


Customising your eCards for different friends and family members
Every time you generate a share URL you can go back and create another. This means that you can edit the Message, who it is From, and upload a new Photo, and create an entirely new e-card to share.

You are not restricted to WhatsApp and Messenger. You can also copy the share URL and share it however you like.

Send and share e-cards
Please note that these new features are in addition to the existing e-card system. You can still send your e-cards by email, and now have the option to share e-cards online too :)

Try it out now
Existing users
Simply login ↗ to your account and access a previous order, and you can try out the new functionality.

New users
Make your first donation ↗ and you can check out the new features. The minimum is £1/$1 if you want to give it a go first :)

Posted by DontSendMeACard Team, May 2022