Digital fundraising platform DontSendMeACard.com has moved to a zero platform fee structure.

The move comes after record growth of the number of organisations offering ecards via their customisable fundraising system.

"Within 12 months we saw the number of listed charities rise from 406 up to 1000. So we wanted to offer contributors the ability to give 100% of their donation in lieu of cards", says Craig Lawson, technical co-founder.

"This is very much inline with the shift we've been monitoring in the industry by other major platforms." adds Craig.

The option to leave a percentage contribution is now available, as compared to their previous model of deducting 5%.

Shelter have hailed the impact the initiative is having.

"We are thrilled to work with such an innovative team driving their idea forward of the cost of cards helping charities. Shelter are raising significant amounts through the DSMAC platform, which really helps people experiencing poor housing and homelessness with funds we wouldn't have had otherwise." says Alison Lewis, Senior Digital Fundraising Executive, Shelter.

With the ability to fundraise in five major currencies, a number of causes make up the 1000 total outside the UK including USA nonprofits, and those from Ireland, Australia and Canada.

The collaborative of web designers and developers continue to take their concept forward in strides.

"We've built a brand that people and organisations want to be associated with", says Alex Furness, co-founder and director.

"Making a change away from the waste of billions of printed cards." concludes Alex.

With many not wanting to post or receive post this year, the DSMAC team predict a high turnout on their platform for Christmas 2020.

‍

###


Contact: Alex Furness
Tel: 01392-684450
press [ at ] dontsendmeacard.com
Images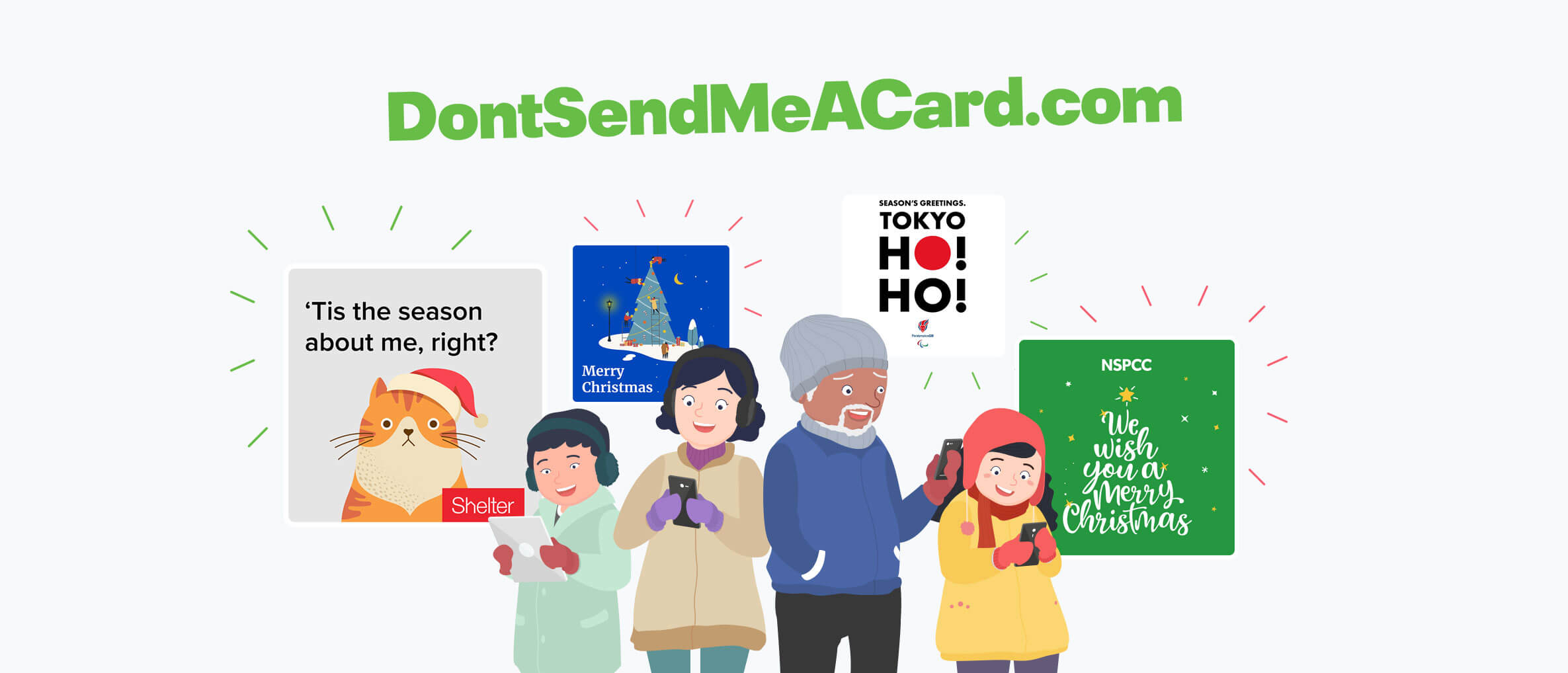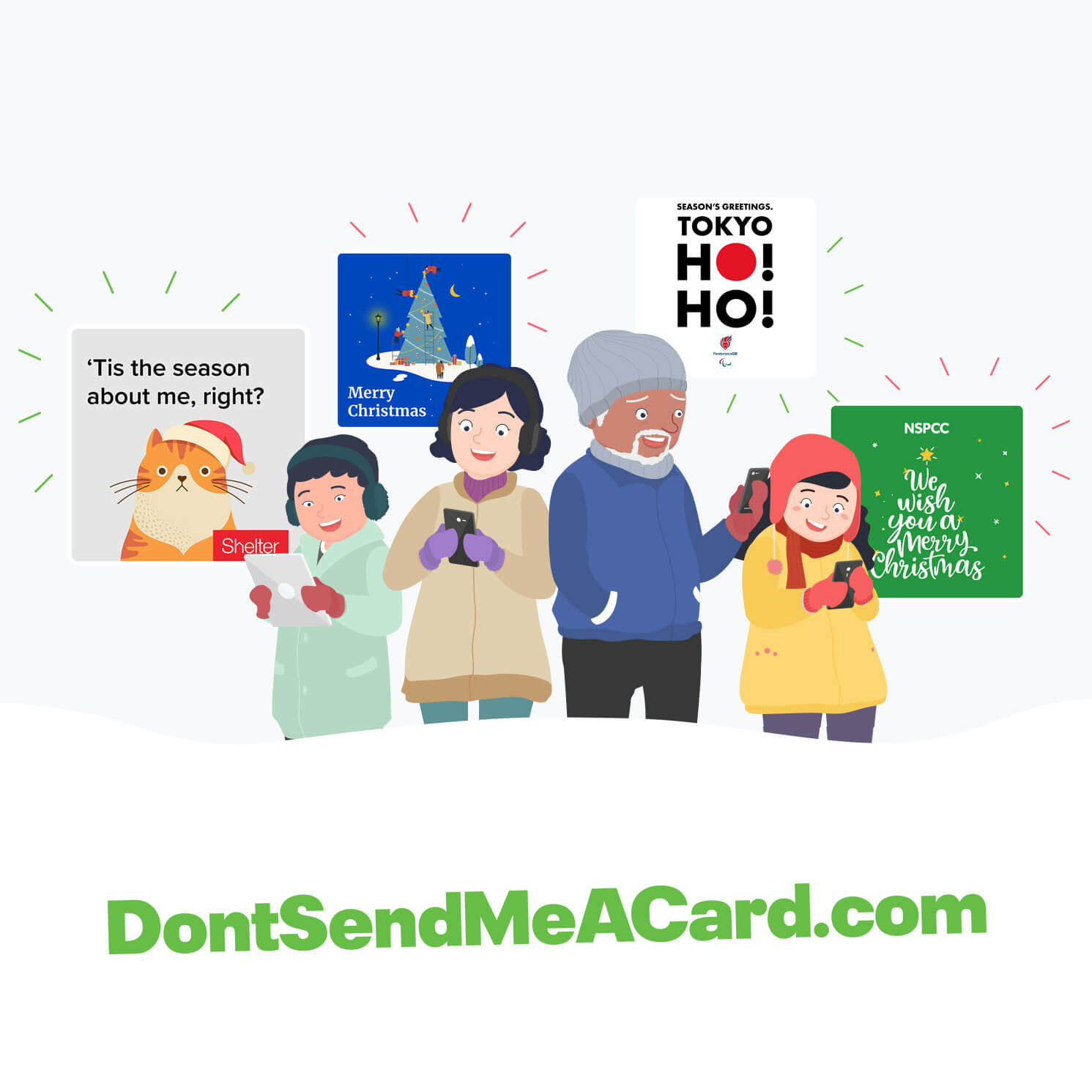 Editors Notes
DontSendMeACard in summary provides:
- The function to send ecards and donate the cost of greeting cards and stamps. View How it Works
- Upon donating up to 100 ecards can be sent to recipients
- An account dashboard for charities to manage campaigns

Using the system:
- Individuals send ecards by selecting a charity and an occasion to send cards for and donating via PayPal
- Charities can register to become a Listed Charity and access a range of fundraising resources
- Companies can support a charity with corporate ecards

Background:
- The social enterprise was started in 2013. Founded by Alex Furness of Future Imaging and Craig Lawson of Web Engineer, both based in Exeter.

- How it works in 30 seconds Demo Video
- Read our Mission and Vision
- How charities can benefit from the initiative on Slideshare
- Testimonials

"Incomparably wonderful." – Simon Bates, BBC Radio Devon
As featured on

More Images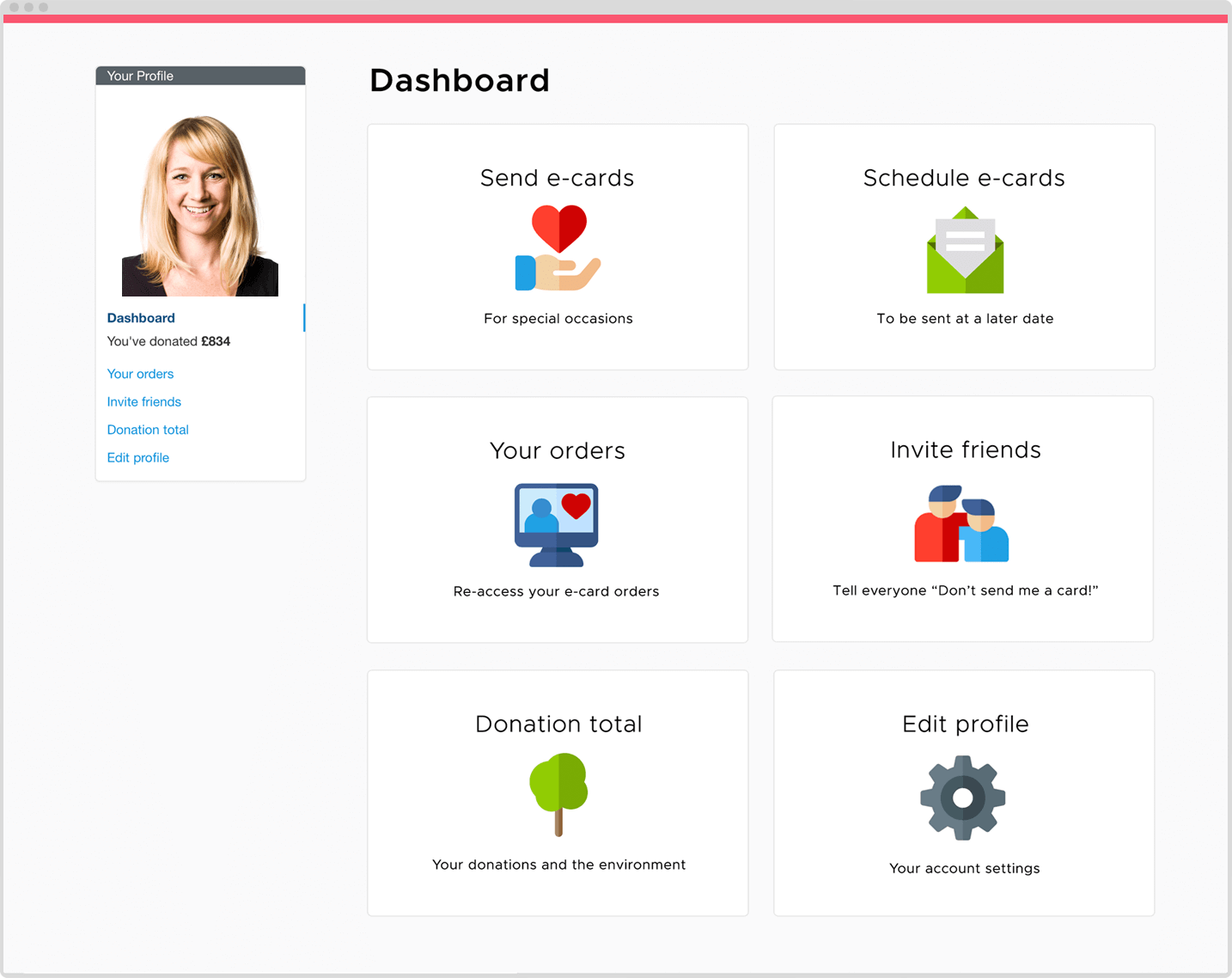 Logos